TAKE YOUR SKILLS TO THE NEXT LEVEL
This online workshop is the essential guide to get comfortable and confident using an overlocker.
An overlocker or serger is a great investment if you want to take your sewing up a level. In this introductory class, we help you get over any fears you have about overlockers or sergers and help you feel confident using your machine.
What equipment do I need?
Overlocker – AKA serger (the workshop includes advice on choosing one)
Four cones or spools of thread
Basic toolkit that should come with your machine (incl needles, long tweezers, small lint brush, spool caps, screwdriver or Allen/hex key)
How long will this workshop take?
That's up to you! The course is broken down into manageable, bitesize lessons that you can take at a pace that suits you. It includes 9 succinct videos, from 5 to 35 minutes long, plus extra written tuition and a downloadable troubleshooting cheat sheet. You may like to spread the lessons out over a few evenings, set aside a weekend for a binge overlocking session, or simply refer to the videos whenever you need them.
This online workshop contains fully captioned video lessons, written tuition and downloadable resourses.
WHAT YOU'LL LEARN
Get started with your overlocker
Choosing your overlocker or serger
Which essential supplies we recommend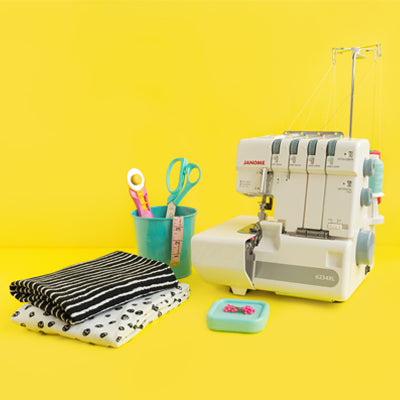 Thread Your Overlocker
How to thread your overlocker from scratch
How to change your overlocker threads quickly
Tips for threading the loopers and needle
How to change just one looper thread without breaking the chain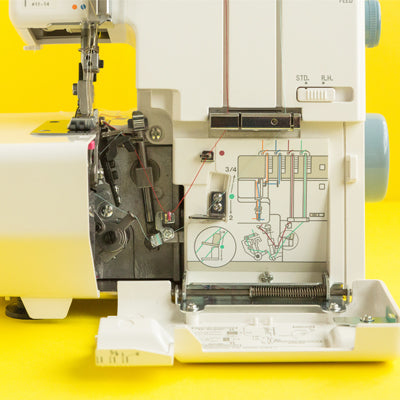 Stitch + Finish Seams
Join seams on knit fabrics, like jersey, from scratch
How to finish seams on woven fabrics
How to navigate curves, corners and loops
How to save time with chain stitching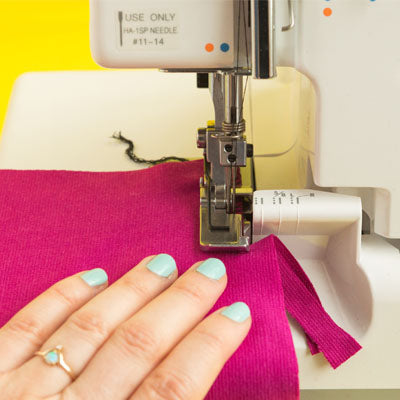 Get to grips with the settings
What balanced stitches look like
Identify each thread on the seam
Adjust thread tension for different fabrics, layers and seam issues
Adjusting other settings – stitch length and width, cutting width, three or four thread overlock, disengaging the knife, differential feed, presser foot pressure
Sewing a rolled hem and lettuce edge finish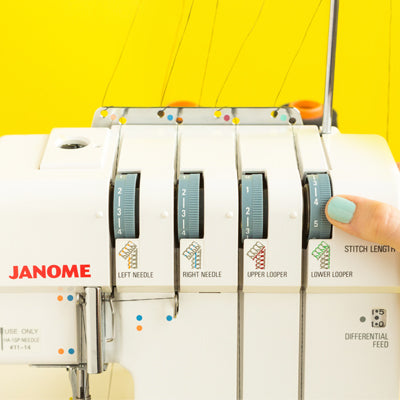 TROUBLESHOOTING YOUR SEWING
Diagnose and fix common seam issues
The fast way to unpick stitches
How to avoid mistakes
Fix mistakes quickly and get on with your sewing!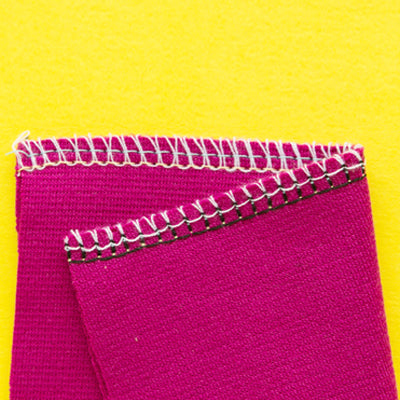 CARING FOR YOUR MACHINE
How to clean and oil your overlocker or serger
How to replace the needles
Knowing when to get your machine serviced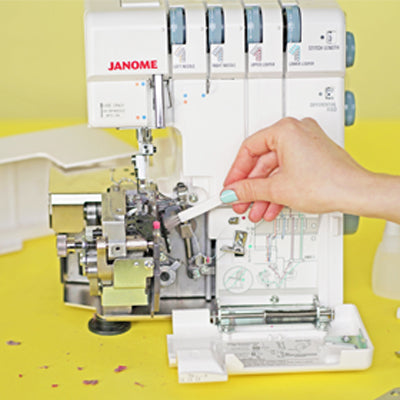 WORKSHOP BENEFITS
1
STEP-BY-STEP VIDEOS
Follow an in-depth programme, structured with our trusted format.
See the sewing in detail with our video lessons!
2
ON-DEMAND ACCESS
Learn at a pace that suits you, any time of day, with no deadlines.
Set your own timetable!
3
LEARN AT HOME
Take the workshop from the comfort of your own home, using your own sewing machine.
There's no need to travel to a class or book a date in your busy diary!
4
GREAT VALUE
Revisit the lessons as often as you like, whenever you need a refresher -
for a fraction of the price of attending a face-to-face class!
WHO IS THIS WORKSHOP FOR?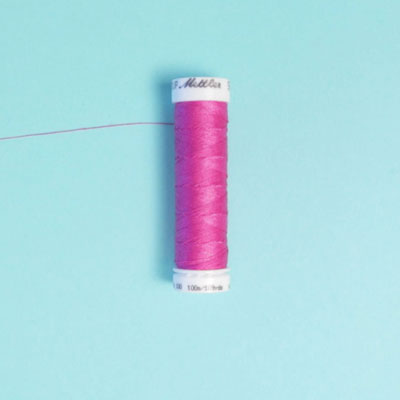 CURIOUS
You're thinking of investing in an overlocker or serger to take your sewing to the next level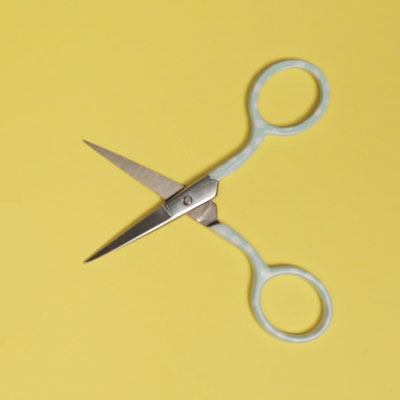 LEARNERS
You own an overlocker or serger but you don't feel confident enough to use it regularly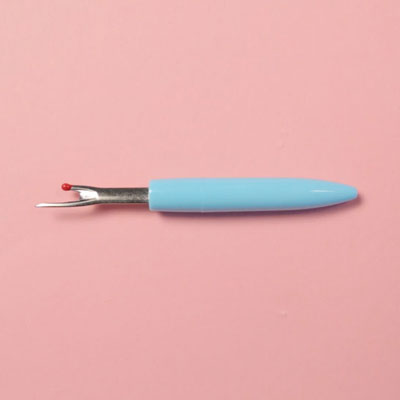 REFRESHERS
You already use an overlocker or serger and want guides you can refer to when you get stuck
MEET YOUR INSTRUCTOR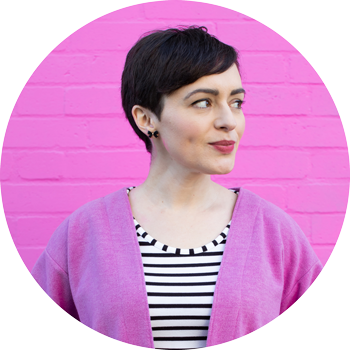 Tilly Walnes is a best-selling sewing author, teacher and founder of Tilly and the Buttons. She has been writing about sewing, designing and teaching for over a decade.
Named 'Most Inspirational Sewing Personality' in the British Sewing Awards, Tilly's teaching is down-to-earth, encouraging and packed full of helpful tips. She loves sewing, and wants you to love it too!
This is a fantastic workshop! I learned a lot of things about my machine, I would have never realised if I hadn't watched this. Great tips, and an excellent resource for the future!

Helen
Thank you so much for this interesting and reassuring workshop. I have bitten the bullet and ordered an overlocker. It's reassuring to know that I can revisit these pages whenever I need to.

Jill
Clear instructions, great videos and I can come back again and again! I've done lots of practice, so now I am going to sit down and read my Coco pattern from cover to cover and have a go!

Ann
Sign Up Today
MAKE FRIENDS WITH AN OVERLOCKER OR SERGER
£39
Includes:
Instant, on-demand access
9 video lessons
Closed captions available on all videos
Written tuition + downloadable resources
Buy Now
MAKE FRIENDS WITH AN OVERLOCKER + STRETCH! BOOK
£59
Available to UK customers only
Includes:
Instant on-demand access to Make Friends with an Overlocker or Serger
9 video lessons
Closed captions available on all videos
Written tuition + downloadable resources
Signed copy of Tilly's book Stretch!
in sizes UK 6-20 / US 2-16 / EUR 34-48 / AUS 6-20
Great value! Free UK Shipping - Save £8
Buy Now
Watched this before buying
My local Sewing Shop recommended this training when I mentioned I was thinking of getting an Overlocker. So pleased they did. The tips about what to look for gave me the confidence to purchase. Once I received the machine I found it easy to get going with the help of the tutorials. I keep revisiting the tutorials to remind me of techniques. Could not have got going so easily without this support.
Yay, so pleased you find this workshop useful and that it was recommended too x
Highly recommended!
A clear & informative workshop which is detailed without being overwhelming and is a fabulous resource for me to return to again & again. I love the video format & this is the 2nd one I have subscribed to. Thank you!
Thank you Jude. Team Buttons x
Overlocker workshop
Just perfect for someone who hasn't used an overlocker before. The overlocker is a game changer for dress making. I have made several garments and is so much quicker than just using a sewing machine. The "how to thread an overlocker " takes the fear out of it! Glad I found this workshop.
Hi Linda, it's so nice to read your comments, thank you for you sharing. Team Buttons x
The boost I needed
I was given an overlocker for a birthday present over a year ago and had not found the confidence just to give it a go…until I found this course. It's just what I needed, thank you
Thank you Sarah, so lovely to read that Tilly's overlocker workshop has given you the boost you needed. Team Buttons x
Learnt so much from this
I'd tried the overlocker course on Craftsy, but didn't get anywhere with it. This course was so helpful, and really easy to follow. I didn't have either of the machines demonstrated, but it was still clear enough that I could easily apply it to my machine. Finally, I've got all the threads balanced and was able to whip up a quick make for my kid.
If you're struggling getting going with an overlocker, I'd definitely recommend this course
Thank you so much for your recommendation Roz, so pleased to read you've found Tilly's overlocker workshop helpful. Team Buttons x