TAKE YOUR SKILLS TO THE NEXT LEVEL
Learn to make an impressive button-down shirt and dress.
This isn't just the theory – you'll learn as you sew while sewing a stunning button-down shirt or shirt dress from scratch. Perfect for enthusiastic DIY dressmakers who want to improve their sewing, the lessons will take you step-by-step through the techniques involved in making a shirt,
The Rosa Shirt pattern is included with this workshop.
What equipment do I need?
• Sewing machine
• Sewing toolkit – a supplies list is included in the workshop
• Fabric and supplies for your Rosa shirt – listed here if you want to get a head start
• Computer / tablet / smart phone and an internet connection to stream the videos from
How long will this workshop take?
That's up to you!
The course is broken down into manageable, bitesize lessons that you can take at a pace that suits you. It includes 13 videos, from 4 to 25 minutes long, plus extra written tuition and downloadable resources.
You may like to spread the lessons out over a few evenings or set aside a weekend for a binge sewing session.
This online workshop contains fully captioned video lessons, written tuition and downloadable resourses.
WHAT YOU'LL LEARN
HOW TO CONSTRUCT A SHIRT
Step-by-step lessons on making a stunning fitted shirt from start to finish
Guidance on choosing your size and getting a bespoke fit for your shape
Marking, cutting and stabilising your fabric
Sew a flattering princess seamed bodice
Create a stunning pointed back yoke – find out how to ease together the curves and create a neat corner
Choose from shirt or dress length hems, with optional pointed pockets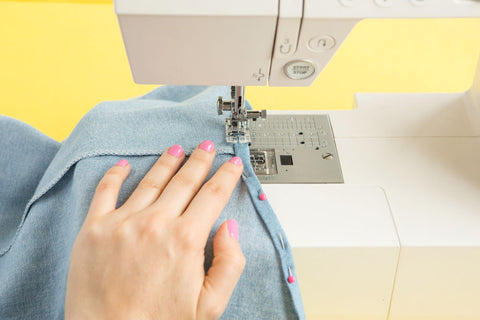 MAKE A NEAT TWO-PIECE COLLAR
Learn to construct an impressive two-piece collar and stand
Tips to stitch, fold and press a perfect point on a sharp corner
Get tips on attaching a collar to a bodice – including how to keep everything lined up accurately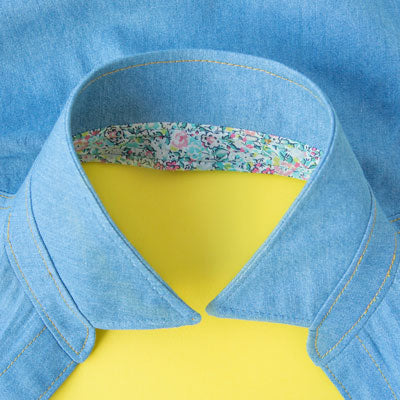 STITCH BUTTONHOLES WITH CONFIDENCE
Learn to sew both one-step and four-step buttonholes
How to mark button positions accurately
Tips for sewing on buttons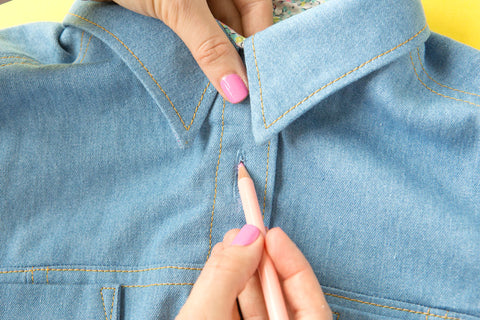 ATTACH SHIRT SLEEVES
Learn the flat insertion method for shirt sleeves
Create shaping at the shoulder with ease stitching
Create casual turn-up cuffs and narrow sleeve tabs
Bonus - how to sew full length sleeves with cuffs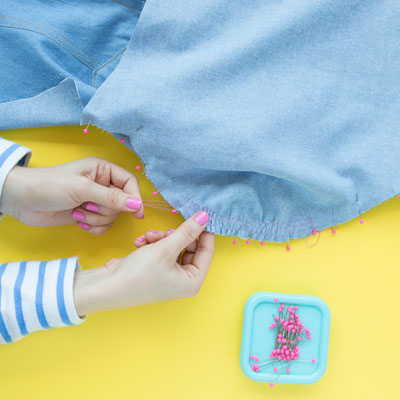 SEW STUNNING SEAM FINISHES
Create mock felled seams for strong and tidy insides
Make a feature out of contrast topstitching
Avoid thread clumps and skipped stitches with our top tips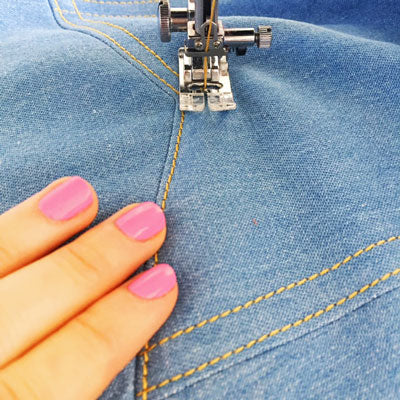 WORKSHOP BENEFITS
1
STEP-BY-STEP VIDEOS
Follow an in-depth programme, structured with our trusted format.
See the sewing in detail with our video lessons!
2
ON-DEMAND ACCESS
Learn at a pace that suits you, any time of day, with no deadlines.
Set your own timetable!
3
LEARN AT HOME
Take the workshop from the comfort of your own home, using your own sewing machine.
There's no need to travel to a class or book a date in your busy diary!
4
GREAT VALUE
Revisit the lessons as often as you like, whenever you need a refresher -
for a fraction of the price of attending a face-to-face class!
WHO IS THIS WORKSHOP FOR?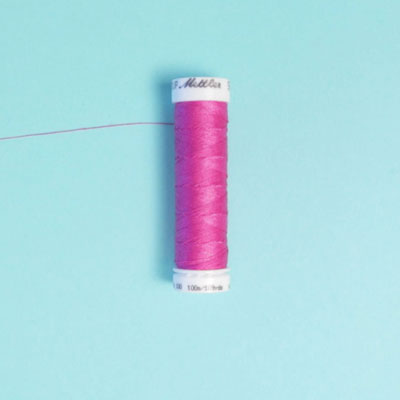 CONFIDENT BEGINNERS
You've sewn a few things already and you're eager to learn new skills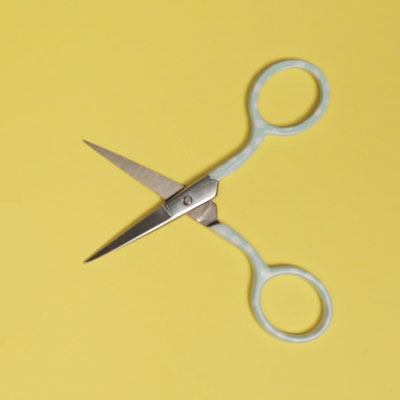 LEARNERS
You're comfortable sewing clothes and want some guidance on making your first shirt or shirt dress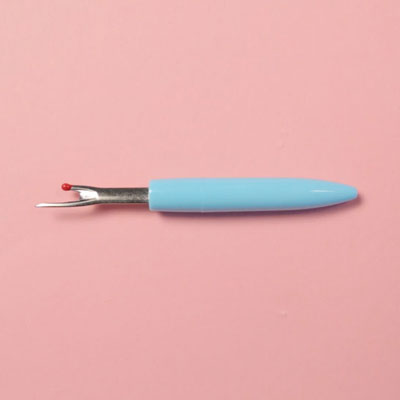 RETURNEES
You've made shirts before and want to extra tips and improve your techniques in one handy resource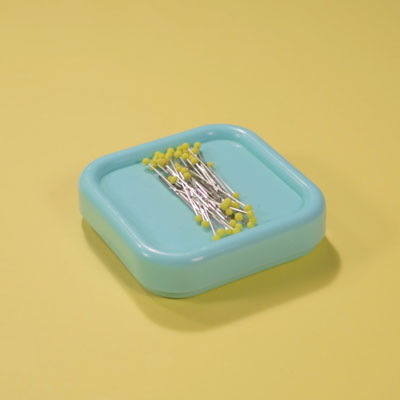 SEWING ADDICTS
You're hooked on sewing and fancy taking a class for inspiration and fun!
MEET YOUR INSTRUCTOR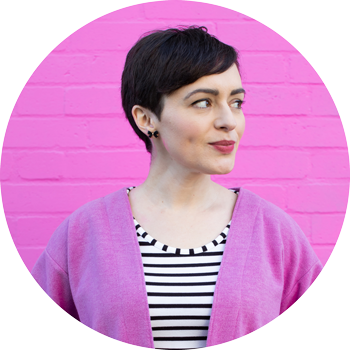 Tilly Walnes is a best-selling sewing author, teacher and founder of Tilly and the Buttons. She has been writing about sewing, designing and teaching for over a decade.
Named 'Most Inspirational Sewing Personality' in the British Sewing Awards, Tilly's teaching is down-to-earth, encouraging and packed full of helpful tips. She loves sewing, and wants you to love it too!
This was my first shirt and it made a real difference having a video to follow and ability to re-watch the parts that I found tricky. Tilly's explanations were very clear and made it a simple pattern to follow for a shirt novice - especially with the collar, which I was a little apprehensive about, but no unpicking was needed!

Harriet
The workshop was so helpful, every video, photo and instruction was clear and well explained. Tilly is so calm and reassuring, it's great to be able to watch the videos at your own pace and see exactly how to do each step. Using this workshop has meant my Rosa dress came out absolutely perfect first time, even those tricky bits that look really impressive!

Sheona
I love my Rosa shirt SO much! Tilly and the Buttons always make lovely, easy to follow instructions, but I think that I may have been stuck in a few places if it hadn't been for the online workshop - I feel like it really helped, especially to learn new skills

Anna
Learn to sew a shirt
I have followed several of Tilly's works. I find them easy to follow and very well done. Tilly explains everything perfectly while at the same time building your confidence that you will be able to succeed
Thank you for inspiring
Thank you Sandra for your kind words. Team Buttons x
Wonderful!
I've been sewing for a few years now but wanted to learn some new skills. I purchased the Rosa shirt dress course with some Christmas money and I'm so glad I did!
The course is very easy to follow and is set out in bite sized pieces so is good for fitting into your time frame. I made a concerted effort to slow down and enjoy the process so it took me several weeks to complete. I made a basic toile to begin with and was fairly happy with the fit. I took time to fit the dress as I went and this worked for me. I loved all the top stitching and it gives a great finish to the garment. Tilly's videos are excellent - she is very calm and reassuring and this gave me the confidence to just go for it. I am so pleased with the finished item and it fits very well. It has been a very positive experience and I would recommend this to anyone. Here's to the next Rosa shirt ❤️
Thank you so much for taking the time to write this and for sharing your Rosa make. Beautiful. We hope you have fun making many more. Team Buttons x
Great improvers project
Thanks for the super, clear videos for the Rosa shirt. This is definitely a step up for me regarding the skills required and need for accuracy. ( I did complete the jersey top workshop some years ago). However I wanted to give it a go as a fitted shirt is really something I would wear. The thoughtfully written pattern together with the stepwise videos made it possible for me to understand the construction of a shirt. I will never look at a shirt collar in the same light - boy are they complex! In conclusion I'm very pleased I decided to buy this pattern and online workshop. Photo to follow once I've bought some buttons!
Thank you Caroline. Team Buttons x