GET TO GRIPS WITH THE FUNDAMENTALS
Learn essential dressmaking skills and boost your creative confidence with this online workshop.
This isn't just the theory – you'll learn as you sew while making an easy-peasy, throw-it-over-your-head dress. These are valuable dressmaking skills you'll use again and again.
This is the perfect course for you if you know the basics of using a sewing machine and are ready to stitch up your first garment project. (If you're not yet comfortable with basic stitching, take our Make Friends with a Sewing Machine workshop first.)
The popular Lotta Dress pattern is included with this workshop.
What equipment do I need?
• Sewing machine
• Sewing toolkit – supplies list included in the workshop
• Fabric and notions for your Lotta dress – (listed here, pick a woven material
• Computer, tablet or smart phone with internet access to stream the video lessons
How long will this workshop take?
That's up to you! The course is broken down into manageable, bitesize lessons that you can take at a pace that suits you. It includes 11 videos, from 5 to 35 minutes long, plus extra written tuition and downloadable resources. You may like to spread the lessons out over a few evenings or set aside a weekend for a binge sewing session.
I want to make this dress in jersey, can I?
The great thing about the Lotta dress is that you can make it in either woven fabrics of stretch knit fabrics like jersey.
As this is a beginner class, we won't be covering jersey sewing skills or how to attach the jersey neckband.
You can use this workshop if you'd like to get to grips with the Lotta pattern before you try it in jersey. If you are eager to learn to sew with jersey, consider signing up to the Learn to Sew Jersey Tops workshop which will cover all the tips and techniques that you'll need to know to make the Lotta dress in jersey.
This online workshop contains captioned video lessons, written tuition and downloadable resourses.
WHAT YOU'LL LEARN
WORKING WITH PATTERNS + FABRIC
Get to know a range of suitable woven fabrics understand how it can affect the finished garment
How to take your measurements and choose your size
Make simple fitting alterations, including an optional full bust adjustment on a dartless bodice
Tips to cut fabric accurately with scissors + rotary cutter
Learn to cut fabric without damaging the pattern
How to transfer pattern markings and notches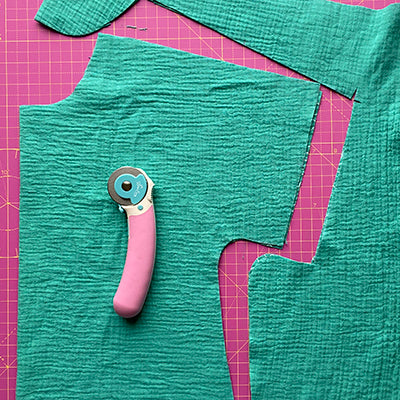 GET TO GRIPS WITH STITCHING
Pin and stitch together seams accurately
How and why to trim down seam allowances
Neaten and strengthen seams using zigzag stitch
How to press (but not over-press!) seams for a professional-looking finish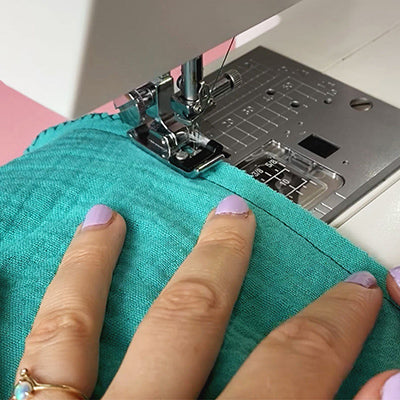 SEW NEAT NECKLINES
Make a facing and attach it to your dress
Avoid or fix a stretched out neckline
How to help the neckline sit flat
How and why to understitch a facing
"Stitch in the ditch" to secure the facing inside the dress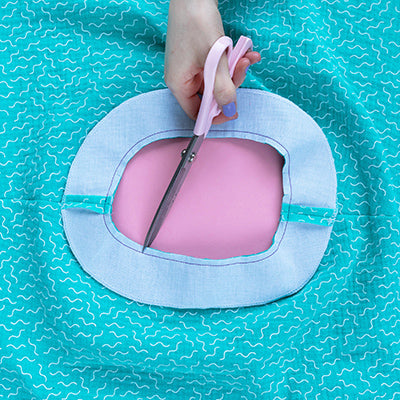 CONSTRUCT A SIMPLE DRESS
Use staystitching to stabilise areas which might stretch
How to fuse interfacing to fabric to add structure
How to attach drop shoulder sleeves "on the flat"
How to sew a dartless bodice with optional full bust adjustment
Sewing an elasticated waist channel
Batch sewing tasks together to save time and energy
Hem the dress and sleeves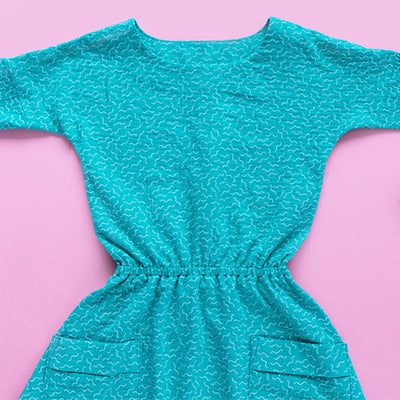 MAKE PERFECT PATCH POCKETS
Make turnover top patch pockets
How to topstitch patch pockets onto a garment
Strengthen pocket corners using a triangle or bar tack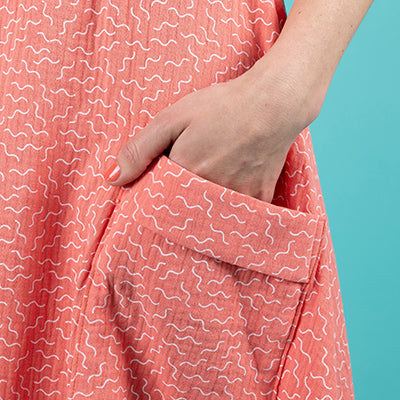 WORKSHOP BENEFITS
1
STEP-BY-STEP VIDEOS
Follow an in-depth programme, structured with our trusted format.
See the sewing in detail with our video lessons!
2
ON-DEMAND ACCESS
Learn at a pace that suits you, any time of day, with no deadlines.
Set your own timetable!
3
LEARN AT HOME
Take the workshop from the comfort of your own home, using your own sewing machine.
There's no need to travel to a class or book a date in your busy diary!
4
GREAT VALUE
Revisit the lessons as often as you like, whenever you need a refresher -
for a fraction of the price of attending a face-to-face class!
WHO IS THIS WORKSHOP FOR?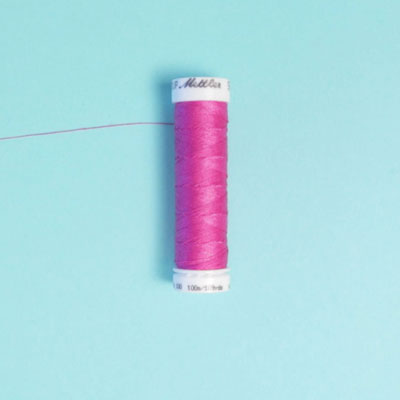 BEGINNERS
You've learnt to use a sewing machine and are ready to start making clothes!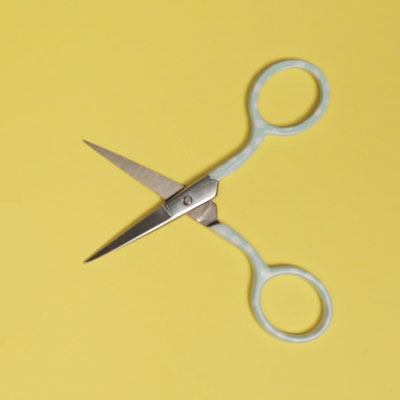 RETURNEES
You've sewn a bit in the past and fancy a refresher class to get you back into it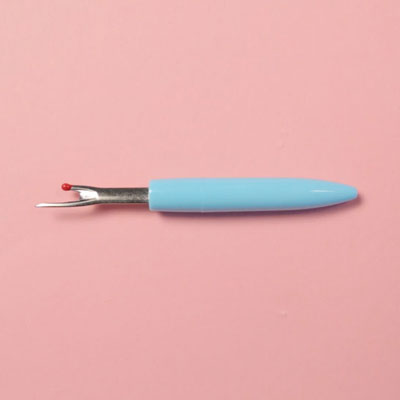 QUILTERS
You love making quilts and cushions but are scared of sewing clothes!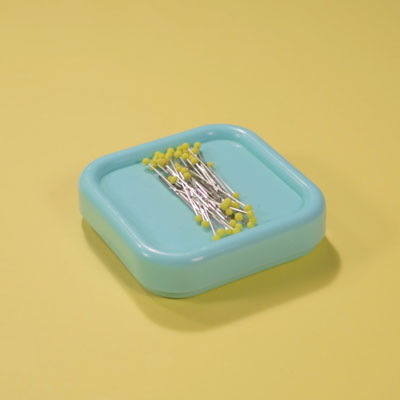 LEARNERS
You've attended a beginner sewing class and want a resource to reference at home
MEET YOUR INSTRUCTOR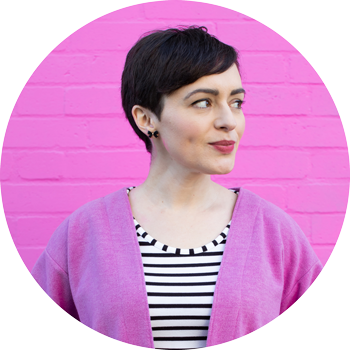 Tilly Walnes is a best-selling sewing author, teacher and founder of Tilly and the Buttons. She has been writing about sewing, designing and teaching for over a decade.
Named 'Most Inspirational Sewing Personality' in the British Sewing Awards, Tilly's teaching is down-to-earth, encouraging and packed full of helpful tips. She loves sewing, and wants you to love it too!
Tilly and the Buttons always make lovely, easy to follow instructions, but I think that I may have been stuck in a few places if it hadn't been for the online workshop. It really helped, me to learn new skills

Anna
I decided to do the Lotta dress workshop to improve my dressmaking skills. The workshop was excellent, very easy to follow and well formatted. I learnt new skills and important techniques like staystitching. I've had so many lovely comments when I wear the dress!

Grace
Sign Up Today
Learn to Sew an Easy Dress
£49
Includes:
Instant, on-demand access
11 video lessons
Videos are captioned
Written tuition + downloadable resources
Lotta Dress PDF sewing pattern
in sizes UK 6-24 / US 2-20 / EUR 34-52
Buy Now
Learn to Sew an Easy Dress + Printed Pattern
£59
Includes:
Instant, on-demand access
11 video lessons
Videos are captioned
Written tuition + downloadable resources
Lotta Dress printed sewing pattern
in sizes UK 6-24 / US 2-20 / EUR 34-52
PDF pattern files are also included
Buy Now
Easy to follow instructions it's nice to go at own pace. Picked up a lot of tips
Yay, thank you Janet. Team Buttons x